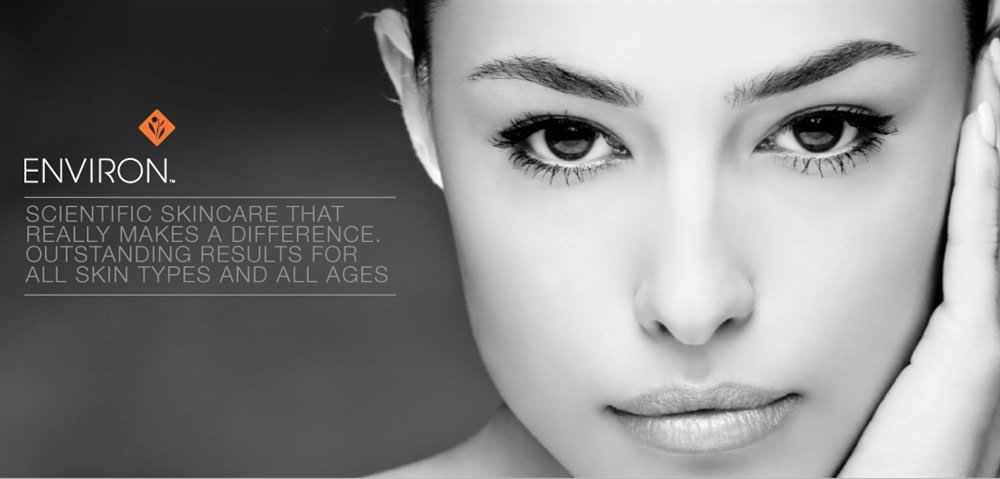 The Blake and Butler Beauty Clinic is now offering a full range of facial treatments. Book now online or call the salon on 01904 625992
Active Vitamin Treatment (3 areas)
Active Vitamin Treatment (10 areas)
Packed with nourishing, anti-ageing ingredients, the Active Vitamin Treatment will leave your skin looking radiant and dewy. The freshest, most active forms of vitamin A, C and antioxidants are driven deep into the lower layers of the skin using soundwaves and small electrical pulses. This scientific approach stimulates collagen to soften lines and improve elasticity, increase hydration and boost radiance. The Active Vitamin Treatment is suitable for all skin types and is particularly effective at addressing sun-damage, pigmentation, premature ageing, dryness, uneven skin tone and scarring with measurable differences after just one session.
Collagen Power Facial
This peptide-packed facial helps to boost collagen, soften fine lines and tighten lax skin, resulting in a more youthful appearance. Ideal for targeting mature or photodamaged complexions.
The treatment uses gentle soundwaves to drive a special nutrient-packed serum deep into the lower layers of the skin. The formula contains a unique combination of three peptide complexes* which work in synergy to give skin a plumper, more radiant appearance.
The Frown Treatment
This highly effective treatment uses a special pentapeptide serum to target frown lines and achieve dramatic results. The unique combination of active ingredients is driven deep into the skin to soften lines and reduce muscle tension in the forehead helping to prevent new lines forming. The treatment targets the same chemical complexes as injectables without the associated risks.
Hydra Boost Treatment (3 areas)
Hydra Boost Treatment (10 areas)
The perfect antidote to dry, lacklustre skin, this intensive treatment deeply hydrates while plumping and firming the skin. Based on Hyaluronic Acid, which holds 1000 times its own weight in water, it helps to reduce fine lines caused by dehydration and increase the plumpness of the dermis, resulting in moisturised, glowing skin.
Purifying Treatment
Created to purify micro-exfoliate and re-hydrate your skin, this particular treatment assists with the treatment of acne, scarring and deep skin congestion. The combination of scientifically advanced products and techniques revives and refreshes your skin, leaving your skin feeling like new.
Cool Peel® Treatment
This revolutionary approach to peeling achieves incredible results without damaging the skin. Low strength Lactic Acid is used to reduce the skin's PH and trigger the release of growth factors, which creates tighter, smoother skin. It destroys bacteria, boosts hydration and removes the build-up of dead skin cells, helping to decongest the surface and smooth its texture. The Cool Peel is ideal for clients with lines and wrinkles, rough or problem skin, sun damage and Rosacea.
Collagen Stimulation Therapy™
CST for Face
| | |
| --- | --- |
| 1.5 - 2 hours | £250 - £300 |
CST for Body
| | |
| --- | --- |
| 1.5 - 2 hours | £250 - £400 |
Collagen Stimulation Therapy™ is a cutting edge treatment that harnesses your body's natural powers of healing to tighten skin and achieve incredible results. The body responds to CST in the same way it would react to an injury. The small amount of bleeding caused during treatment releases powerful growth factors which are part of a natural healing response, resulting in increased collagen and elastin production.
It is especially effective for addressing the visible signs of ageing as well as sun damage, scarring, slackened skin, stretch marks, uneven skin tone and dilated blood vessels. Collagen Stimulation Therapy™ can be done on all areas of the face and body and is suitable for all skin types.
During this painless revolutionary procedure, your skincare professional will apply topical anaesthetic and will use a small instrument containing tiny needles to create thousands of microscopic channels in the lower levels of your skin. This causes a bleeding that stops within minutes. After the treatment your practitioner will cleanse your skin and apply nourishing vitamins A and C.
Environ Ionzyme DF Machine
At the very forefront of scientific skin care, Environ has introduced the Environ facial sequence Ionzyme DF Machine, a cutting edge equipment for enhancing penetration of vitamins into the skin. Vitamin A and vitamin C are essential for the maintenance of a healthy and youthful skin. The powerful Environ Ionzyme DF II Machine takes your treatments to the next level.
The Environ® Facial Sequence offers a comfortable and effective treatment commencing with a thorough cleansing, followed by a combination of pulsed lontophoresis and low frequency sonophoresis. This helps with the penetration of the active vitamins and essential growth factors into the skin and provides fast results. The treatment is totally painless, relaxing and very effective.
Microdermabrasion
| | |
| --- | --- |
| Flash | £40 (30 mins) |
| Delux | £55 (1 hr) |
Milia Removal