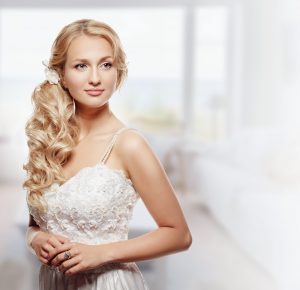 WHEN ONLY THE BEST BRIDAL HAIR WILL DO
We're number 1 for bridal hair at blake & butler because we understand it's the most important day of your life, and nothing should be left to chance.
We want you to feel extra special and that everything has been taken care of to the highest level. Thats why with our bridal hair service you can be assured you will look like a queen.
With years of experience creating stylish looks. We continually update our portfolio with the latest styles in bridal hair techniques.
From a simple hair up to an intricate plait or braid or a full restyle and recolour.We cover everything so on the day you will be belle of the ball – the ultimate bridal service
We offer trial runs prior to your big day to make sure the style you want is perfect in every way brooke & butler strive for perfection in every facet of our bridal hair service and we're not happy until you are. Your image means everything to us.
Just call in advance and make your booking or click through to our online booking and tell us how many people will need this special treatment so we can accommodate you and your full entourage. On the big day we will book you and your wedding belles in for your final styling and with our in house nail technician we can even take care of your nails using the latest CND techniques .
with a free consultation before the event and then as many appointments as you need to get the outcome you want.
We guarantee we will make you feel like a million dollars on this your most special of days.
we use only the latest techniques and styles to help complete the princess process.
For personal service please get in touch and we'll be pleased to offer any advice
For ideas for your wedding please follow the link to

brides magazine