Sharron has 24 years experience within the hairdressing industry and
is at the top of her profession achieving all the credentials possible within
the world of hairdressing. This includes attending many specialist technical
courses in London and Manchester. In addition Sharron is a fully trained barber.
She has spent 17 years in the education of hairdressing and is now sharing
her skills and expertise with the team at Blake & Butler.
Amber Clarke Nail specialist
A highly qualified nail technician with over 12 years experience in the nail &
beauty industry. Qualifications include NVQ level 2&3 and extensive training
with Creative nail design & Gelish, has also had intensive training at Elemis
training academy in London. Previous experience includes working on cruise ships
and working within an award winning salon. Previously won a nail art competition
and offers a fantastic service using premium products. Specialises in acrylic
nails, nail art, Gelish manicures and spa pedicures.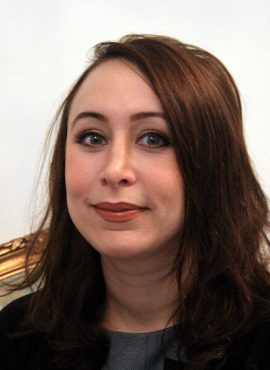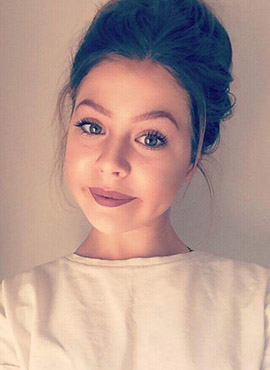 Louisa is our Trainee here at Blake and Butler. She is starting to do blowdrys and hair ups now and is looking forward to starting her full time training in the hairdressing industry.
HANNAH

SUNDERLAND – HAIR STYLIST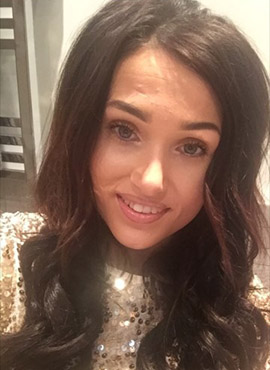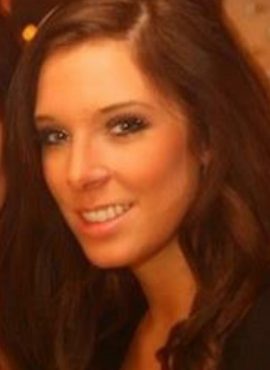 JULES

ATKINSON – ADVANCED STYLIST
Jules joined our team in 2016 with 13 years experience in hairdressing. She qualified in 2004 and has worked in the several top salons and spas in York. In 2008 she completed her advanced hairdressing qualification, a year later she completed further qualifications to become an educator and has worked as a hairdressing trainer along side her salon work even since. A requirement of this role is keeping up to date with the latest trends and techniques, Jules has attended many advanced training courses including specialist cutting and colouring.
AMY

TASKER MORT – HAIR STYLIST
Amy started at Blake and Butler in 2014 as a Saturday girl and then has gone on to complete her apprenticeship here at Blake and Butler, Amy has been trained completely by the owner Sharron who has over 29 years experience, 17 of which included managing a private training school, so Amy has benefited from excellent training on a one to one basis.
Amy specializes in Balayage, Bridal Hair, Prom Hair and all hair up styles. Amy is also a nail and brow technician.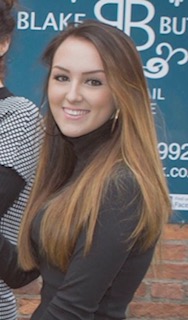 HELEN

– ADVANCED HAIR STYLIST
Helen has been in the hair industry for over 30 years. As well as working at Blake and Butler, Helen is also a volunteer at St Leonard's Hospice. The thing she loves most about her work is all the new people she gets to meet.
SADIE

BELLEH – ADVANCED HAIR STYLIST
Sadie Belleh specialises in all hair types including Afro hair. She is a
highly experienced hairstylist with 12 years in the industry who prides
herself in providing a thorough consultation which leads to a personalised
look for you.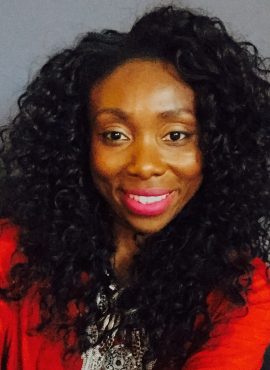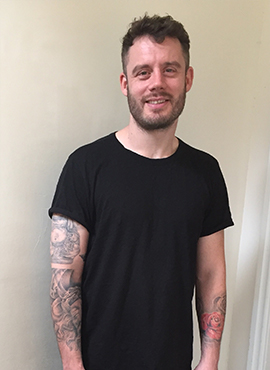 MATHEW

READING – CREATIVE DIRECTOR
Mathew has worked in the hairdressing industry for 16 years and has worked for a large worldwide company. He specialises in cutting long and short hair, he loves restyles as well, both men and women.
SALLY

FOSTER – BEAUTY SPECALIST
Sally is our beauty therapist who has over 10 years experience which includes extensive experience working in a 5 star spa.
Sally has worked in the beauty industry in the UK but also across the world including Australia. She specializes in brow, nail, massage and facial services.