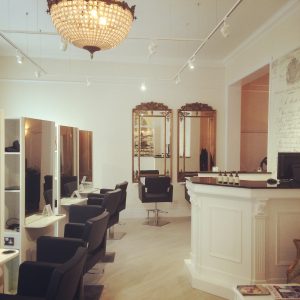 Two years today, our very beautiful salon opened???? thank you to all our clients for being so amazing and making work for us so enjoyable???? and thank you to each and everyone of the Blake and butler team for being so great???????????????? We will be celebrating our 2 year birthday all week with little treats and a drink or two, so book your appointment now to celebrate with us???????????????????????? www.hairsalonsyork.co.uk or call us on 01904 625992????see you soon!????
Amy is our Hollywood blow dry specialist.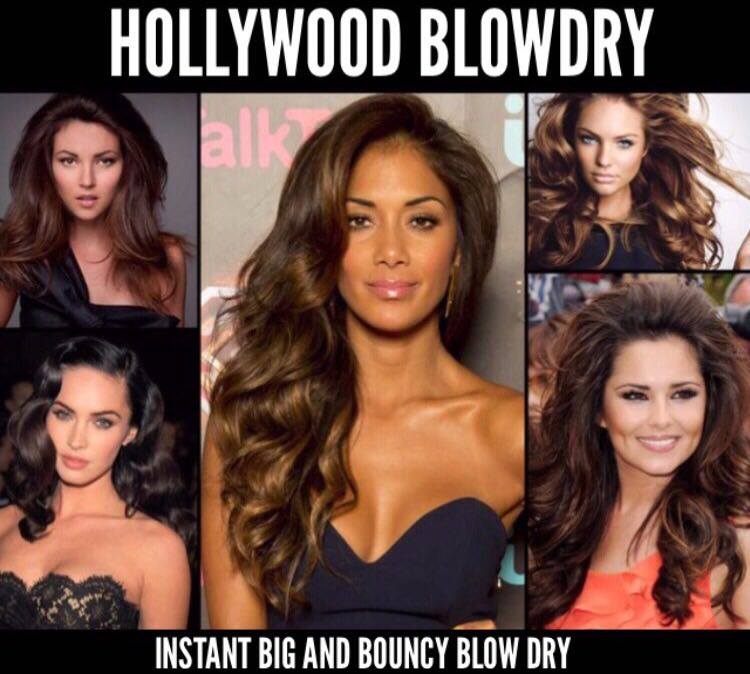 As Part of Fashion City York – Blake & Butler are Offering
10% Off for Hair Appointments
booked between Friday 22nd and Saturday 30th April.
To take up this offer you will need our voucher from the Fashion City York Brochure.
The Weekend of Friday 22nd April to Sunday 24th April will an important time for all lovers of fashion in the beautiful city of York. Blake & Butler are proud to be part of this very popular and rapidly growing event at such a lovely time of the year, so to encourage you to give us a try we are offering 10% off all hair appointments booked between Friday 22nd and Saturday 30th April. To take up this offer you will need a copy of the Fashion City York brochure which you can pick up at our shop in Blake Street or at many other places around York. You will also find plenty of other great offers from many of York's best High Street outlets so if you are interested in fashion, jewellery, hair & beauty or eating & drinking it is well worth the effort of picking up one of these brochures.
Brochures are now available from Blake & Butler in Blake Street York.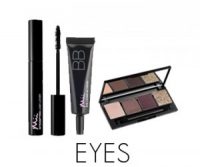 We are delighted to have recently become Mii stockists. Not only do we use the products for our bridal party makeovers, but the products are also on sale in the salon.
Mii was inspired by the wants and wishes of thousands of beauty spa and salon devotees and developed by a team of beauty experts.
Combining the finest ingredients, Mii offers effortless application and unrivalled expertise to reveal your natural beauty. With skin loving formulas, wearable shades and a 100% mineral makeup line infused with precious gemstones, Mii makeup is easy to choose, easy to use and easy to understand; for the confidence to create a look that is uniquely, completely, unmistakably you.
We absolutely love the products and have been featuring them as "product of the week" over on our Facebook page.
We are getting new products in all the time and are really looking forward to this spring's Treat Mii Collection arriving in store.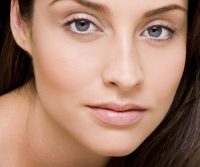 As part of the opening of our new beauty clinic, we are pleased to invite you to a Free Skin Analysis Day on the 25th November.
Natasha from the International Institute of Anti-Ageing will be visiting the Beauty Clinic and bringing the Visia © Complexion Analysis Machine. The powerful imaging looks at problem areas such as damage, hyper-pigmentation, broken capillaries, wrinkles and blocked pores. She will then advise you on the best methods to correct any problem areas based on your scan, so you can receive the best results possible for your skin.
The sessions are all free, but there are only 8 places available, so pre-booking is essential. Please call 01904 625992 to book or pop into the reception.
The new Blake and Butler Beauty Clinic opened its doors in November 2015.
We know that both our clients and the Blake and Butler hair salon and new clients want to look their best in the winter and sometimes need a little beauty boost.
So, we have a couple of beauty clinic vouchers for you.
As a thanks to our many existing customers we are offering 20% off in the beauty clinic until the 30th April 2016, click here to download and print the voucher.
And for those of us who have not used the salon before, here is a voucher for 10% off in the beauty clinic until the 30th April 2016. Click here to download and print the voucher.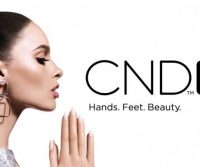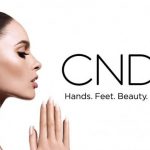 The Blake and Butler Beauty Clinic is now open on the same premises as the hair salon. To celebrate we are offering 50% off all treatments in the clinic until November 30th.
Read more about our full range of beauty treatments here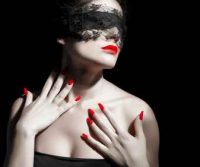 We are delighted to announce our new Spa Therapist, Becky will be joining the Blake and Butler team from 28th September.
To celebrate check out our nail treatment offers.  Every Monday and Saturday from the 28th September until the end October you can receive an introductory offer of £5 off:
Shellac/gel manicure
Gel nail enhancements
Here is a full price list for Becky's services
Shellac/gel manicure -Introductory price of £25 (normally £30)
 Removal £5 unless part of a manicure
 Gel nail enhancements – Introductory price £35 (normally £40)
Gel overlays £30
Rebalance £25
Repair £3 per nail
Removal £8
Nail art from £8
Spa manicure £30
Spa pedicure £30
You can be certain of excellent service from Becky:  she has over 25 years in the spa sector, including 20 years working within the educational aspect of the industry.
Specialist treatments include a range of skincare aesthetics, reflexology, aromatherapy, remedial massage and shellac and gel nail treatments. With experience as an 'Environ' specialist, this combines the latest technology with an holistic approach to skincare.
Book your appointment now on 01904 625992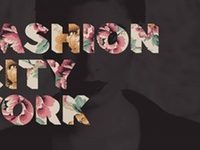 We are delighted to be supporting Fashion City York again this year. On Friday 18th they are running a Fashion Bar as part of the York Food Festival.
We understand that there will be dancing, fashion flash mobs, drinks and nibbles all going on at the Guildhall from 7:00pm.
One of the aims of the night is to raise some money towards the 2016 Fashion City York weekend in April, so we have donated a £20 voucher for the balloon raffle.
Tickets for the Fashion Bar can be bought online here or at the door on the night.
Read more about Fashion City York here